1.Could you tell us about the concept and background of the app?
The concept of the "Earphone Alarm" is an alarm app specifically designed for earphones and could easily change the alarm time. The default alarm app on the iPhone is designed to make the alarm sound through the speaker even when earphones are connected. It is inconvenient to use for taking short naps in quiet places such as trains or offices. Personally, I have overslept on the train multiple times because I couldn't use the alarm.

I had been thinking if someone could develop an alarm app that plays the alarm sound through earphones, and that's when I decided to create it myself. At that time, I didn't have much programming experience, but I managed to develop and release the app with the help of books and online materials for beginners.
2. Specifically, what are the functions of the app?
Many alarm apps have a user interface where users can preset multiple alarm times and select the right time when going to sleep. However, the "Earphone Alarm" is specifically designed for short naps in places like trains or offices, where the alarm time may vary from day to day. Therefore, the commonly used user interface may not be convenient in such cases.

That's why the "Earphone Alarm" has features that allow you to easily adjust the alarm time based on the current time. It includes buttons like "+5 minutes" or "+10 minutes" to quickly adjust the alarm time. This makes it easier to set the alarm time according to schedules that vary individually. 

Additionally, since the "Earphone Alarm" also considers situations like listening to music or other audio through earphones while sleeping, it includes a feature that allows minor adjustment of the volume from 0% to 100% in 101 steps which is a unique feature for earphone alarms.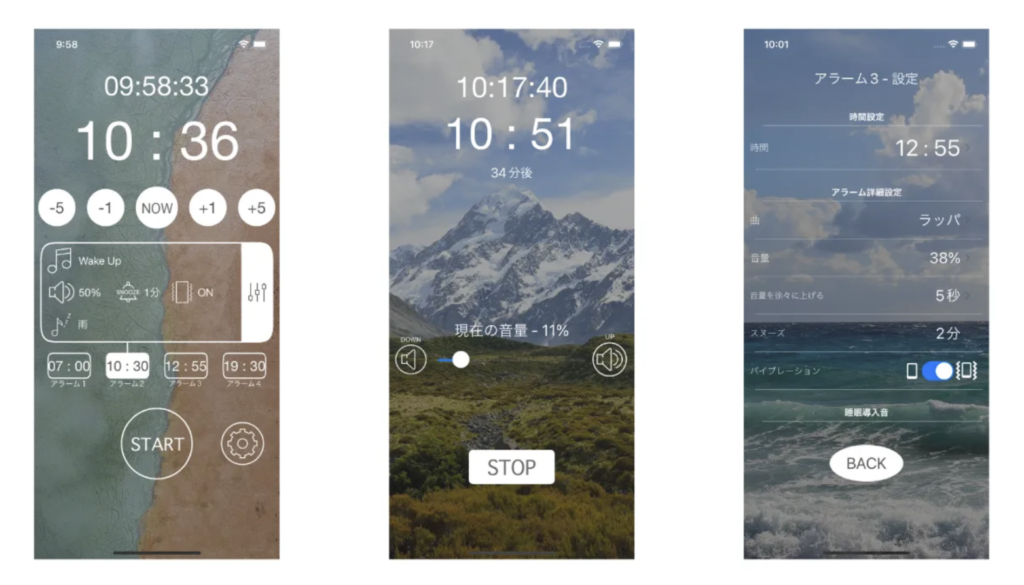 3. I understand that there was a significant decline in revenue during the COVID-19 pandemic. As people's lifestyles changed, what kind of new challenges did you face?
The "Earphone Alarm" app is widely used in situations like short naps in trains or offices. The number of users is greatly influenced by people's lifestyle, such as commuting, going to school, or dining out.

In 2019, we had approximately 15,000 users per day. However, starting around February 2020 when the COVID-19 pandemic began to spread, the number of users started to decline significantly. The daily user decreased to around 2,000, and our revenue also decreased by about 80%.

During this challenging period, we received a proposal for advertising opportunities via email, which led to our collaboration with FourM. After several negotiations, they offered assistance for monetization. Although we had implemented ad displays using various ad networks, including AdMob, we had little knowledge of ad operations. Therefore, we were eager to seek professional advice and decided to work with them and receive assistance for monetization.
4. How were the results of the support we provided?
Before implementing AnyManager, it was necessary to check several management portals of each ad network platform we were using. However, with AnyManager, various metrics such as ad impressions, clicks, and revenue from multiple ad networks can be monitored on a single management portal, which is very easy to use and saves significant time. Furthermore, in terms of revenue, connecting to the LINE SDK improved the CPM (cost per thousand impressions), resulting in increased overall app revenue.
5.Transition of CPM and revenue due to the implementation of AnyManager.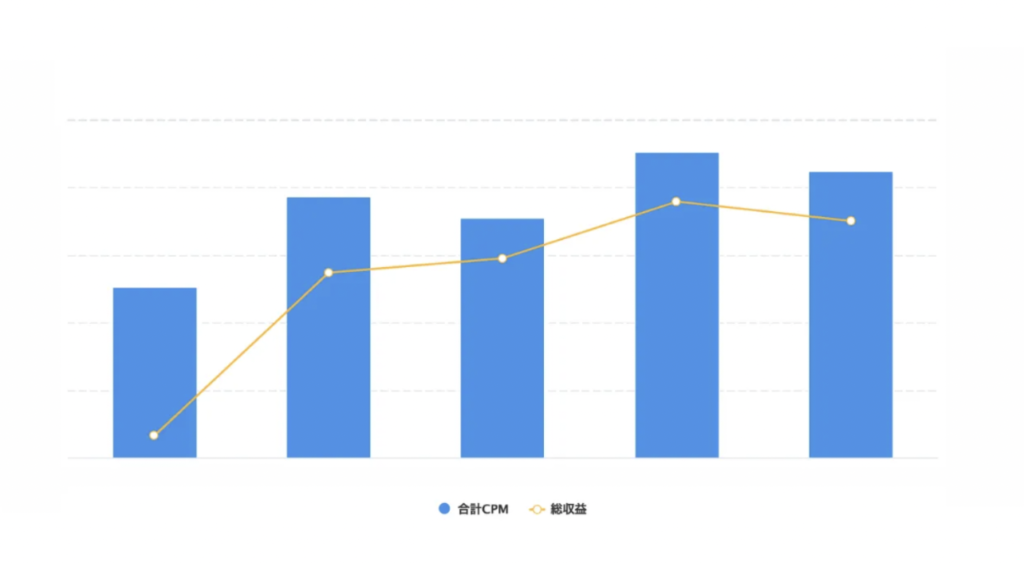 Since we had a procedure manual for implementing AnyManager, we didn't have so much trouble in the implementing process. However, there was some uncertainty about the implementation method and we were worried until the implemented version was actually released. Nevertheless, we were able to seek advice about any concerns during the implementation, and everything went smoothly.

I was worried since I was doing everything alone and there was no one who was knowledgeable in app development around me. Even when I had questions or things I didn't understand, I had no one to consult with, and I was in a lonely state.

Currently, we have online meetings regularly where I can easily seek advice for any challenges or future tasks during the development process which is a huge help for me.


6.Finally, please share your future goals of your company and any specific roles you would like FourM to fulfill to help you achieve those goals.
As the world gradually recovers from the COVID-19 pandemic and returns to life before the pandemic, I anticipate that the demand for the Earphone Alarm will also recover to the previous state. Therefore, I would like to make more people realize the benefits of the Earphone Alarm and increase the number of users.

Currently, the majority of users are from Japan, so in the future, I would like to expand the app to international users and gain more users from all over the world. To achieve this, I would greatly appreciate your assistance in implementing strategies such as App Store Optimization (ASO) to increase the number of app downloads.
7. What is the "Earphone Alarm" app?
An alarm app with the concept of "An Alarm Only I Can Hear," which was launched in October 2014. The default alarm app on the iPhone is designed to make the alarm sound through the speaker even when earphones are connected. To address this issue, we developed the "Earphone Alarm" where the alarm sound can be heard through the earphones, allowing users to set alarms even in places where they need to be quiet, such as trains.

The app is equipped with features such as easy time adjustment and precise volume control, focusing on nap and earphone-specific functionalities. It is recommended for commuters, students, office workers, and households with children, catering to various scenarios where napping or using earphones is essential.
資料ダウンロード
AnyManagerのご紹介資料がダウンロードいただけます。
ダウンロードはこちら
お問い合わせ
AnyManagerに関するご質問、お見積りなど、お気軽にお問いわせください。
お問い合わせはこちら